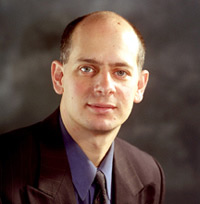 Contact Info:

James Sbrolla
Chairman of EBC
Prior to forming EBC, James was owner/operator of Optimistic Enterprises, a "boutique" management consulting firm, serving clients in the environmental and financial services sectors. Services included project management, business strategy planning and implementation, research and analysis, raising and coordinating private and public financing, public relations and media management and investor relations. Clients include public and private environmental companies, private and institutional investors, and government. A sample of projects undertaken and/or letters of reference available upon request.
From 1997 to 1999, James was a partner and Licensed Investment Advisor at Canaccord Capital Corporation – Canada's largest independent investment firm. His practice focused on companies in the environmental and land use sectors. He raised capital, evaluated investment opportunities, conducted institutional trades, managed investment portfolios. Established "Environmental Stock Watch", a column appearing in both Hazardous Materials Management and Solid Waste and Recycling magazines. Often called on by the media to comment on performance and trends in companies in the environmental sector.
From 1995 to 1997, James conducted a three-year multinational study examining and evaluating the technologies, processes and procedures employed by various governments and private companies in the area of environmental cleanup. James simultaneously carried out a profitable worldwide business development project representing various Canadian firms. He established contacts, negotiated contracts, and finalized deals. The project covered 60 countries on six continents, 20 States in the US and all 10 Provinces. James authored a series of feature articles on the project, which appeared in various industry publications.
From 1991 to 1995, James developed and implemented a business development plan for Canada's leading remediation firm. He assisted in the transition from a closely held family-run business to the pre-IPO/corporate takeover stage. James managed land redevelopment projects, worked on brownfield and other real estate transactions. He had extensive contact with industry and various levels of government. Member of the Strategic Planning Team and the Management Committee.
James is a graduate from the University of Western Ontario (BA – Administrative and Commercial Studies) and has a Graduate Accolade in Management from Wilfrid Laurier University.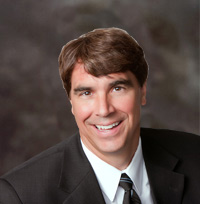 Contact Info:

John Nicholson
President of EBC
John has over 16 years experience in environmental consulting, environmental law and government.
He worked for three years for the Ministry of the Environment as a senior project advisor with the Green Industry & New Program Development Group, Implementation and Transition Secretariat and Senior Program Support Coordinator at the Environmental Assessment and Approvals Branch. He was one of the key members of the Ministry team that developed beyond-compliance cooperative agreements with industry and working with Ontario's green industry in the promotion of new environmental technology. He was lead negotiator for the Ministry in cooperative agreement negotiations with the Ontario's vehicle manufacturers. He was also the project manager on the study on the State of EMS in Ontario and Ministry representative on the Municipal EMS Pilot project. At the EAAB, John was the responsible for streamlining the certificate of approval process and developed new standard templates for air, water, wastewater and waste approvals. He was also Project Coordinator for phase two development of Approvals Exemption Regulations (AERs) and regulations on Environmental Assessment requirements for waste transfer sites.
John worked for seven years as an environmental engineer at the law firm Torys. His responsibilities include training, peer review of consultants' reports, and providing advice to clients on day-to-day environmental operations. He was the environmental law groups key contact person with government regulators. He worked with clients in the design and implementation of EH&S management systems, government relations, litigation support, EH&S compliance reviews, site assessments and assisting with EH&S matters in corporate transactions.
For five years at the Niagara Falls office of Acres International Ltd., a leading engineering consulting firm. He had responsibilities for the design, construction supervision, commissioning, and evaluation of wastewater, air pollution control and remedial treatment systems. He also had technical responsibilities for surface water and groundwater studies, air quality assessments, air dispersion modeling and other related matters.
John is a registered professional engineer in the Province of Ontario and has served as the Chair of the East Toronto Chapter. He is also a member of the Air and Waste Management Association and is the current President of the Ontario Chapter.
John received his B.Sc.(Eng.) in biological engineering from the University of Guelph in 1986 and his M.Sc. in environmental engineering in 1992.